M
Placeholder
You must login to post a message.
View Photo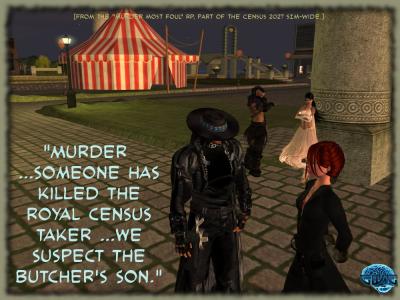 Panel from the roleplay. This was a guided roleplay that capped our August SIM-wide "Census 2127".
Date: 09/08/2011
Added by:
Asil
Dimensions: 1000 x 750 pixels
Filesize: 150.95kB
Comments: 13
Rating: None
Number of views: 8623
Post Comment
Please Login to Post a Comment.