M
Placeholder
You must login to post a message.
View Photo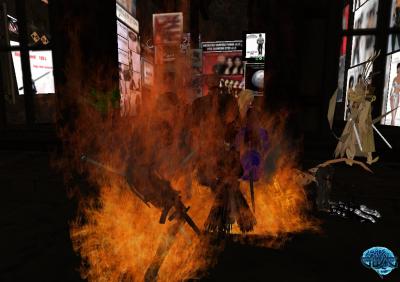 During a particularly buggy SL Server release, people who logged off left copies of avatars behind, leaving over 120 avatars in the Old CoLA sim before the bug was finally fixed.
Digital Enigma eventually got tired of the clutter and raked them all up into a pile and burned them.
Date: 02/14/2011
Added by:
Suzanna Soyinka
Dimensions: 1024 x 721 pixels
Filesize: 118.86kB
Comments: 12
Rating: None
Number of views: 8706
Post Comment
Please Login to Post a Comment.