M
Placeholder
You must login to post a message.
View Photo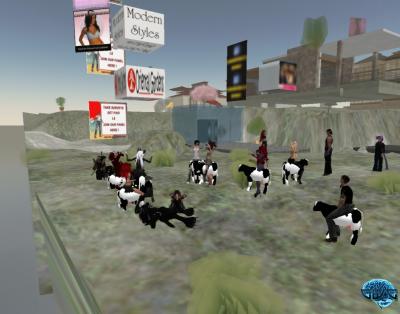 The sim had crashed, people had to keep busy.
Don't ask me how cows got involved. I was on the phone yelling at Linden Labs.
Date: 02/14/2011
Added by:
Suzanna Soyinka
Dimensions: 1024 x 805 pixels
Filesize: 408.24kB
Comments: 17
Rating:





Number of views: 20403
Post Comment
Please Login to Post a Comment.